CHOOSE YOUR MENU
Here you can find all the dishes that can be chosen for your teambuilding cooking or other programs. (You can find this list of dishes in PDF format as well on the website.)
If you need help let us know!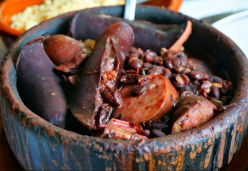 Butchery - Latin America
Meatlover menu, with lots of beans and tomato. You can choose this menu with our Butchery Workshop program.
More details